Health Research Program
Partnering with the best in health and education
We partner with the leading health and educational institutions to explore and study problems that concern our culture the most.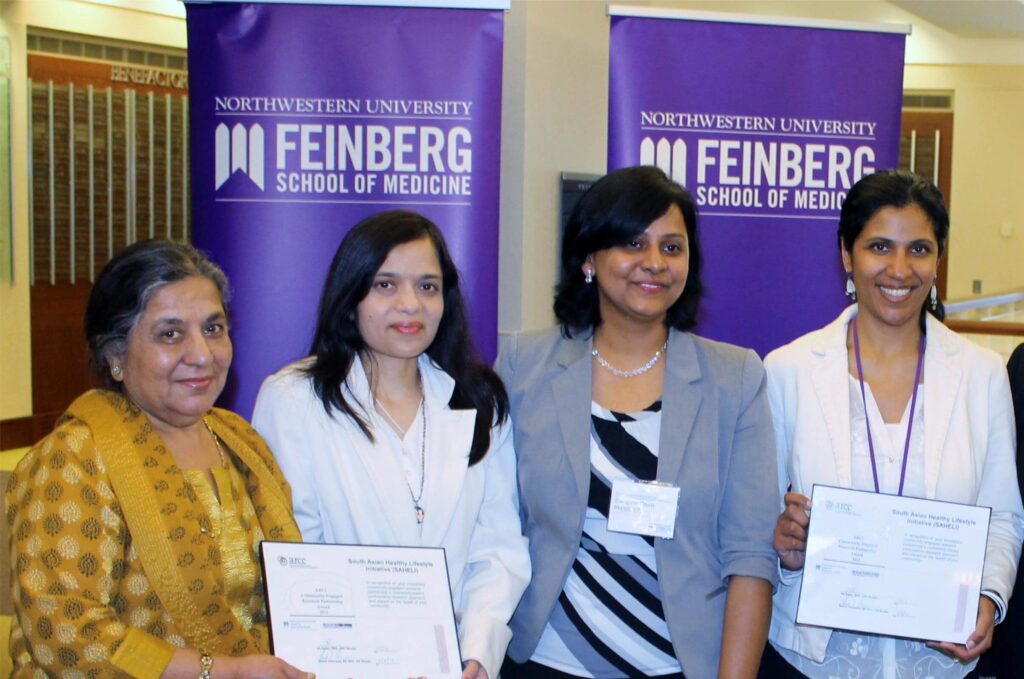 We have collaborated with Northwestern University's Feinberg School of Medicine to teach the South Asian community how to make important dietary changes, engage in an active lifestyle, reduce stress, and lose weight to reduce or prevent their chances of stroke and/or heart attacks We also partner with the Asian Health Coalition on two projects.
The first is the Pink Pashmina project which offers free breast cancer screenings and mammograms to South Asian woman. The second is to provide our community with free screening and testing for Hepatitis B.
Join Our Health Research Program