Education Program
At MAFS we believe in education.
See how MAFS is changing education for some of our educational and technical program.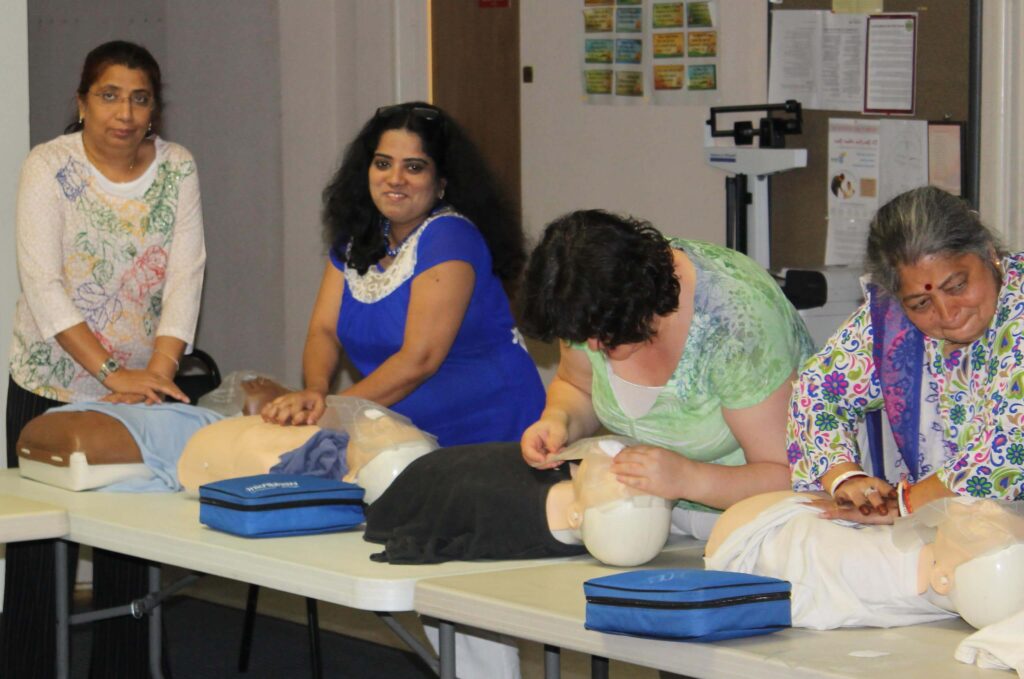 Education and knowledge help you better understand yourself and the world around you. It also helps you obtain a higher paying job.
To help educate and train our community we offer educational and technical programs including, English as a Second Language (ESL), Bright Ideas, CPR training, and Computer training
Adult Literacy Program funded by the office of Secretary of State, Jesse White. Started in July 2018, this program is running very successfully at 3 locations. We have 50 senior students, who are learning English as a Second Language (ESL). We have 25 volunteer tutors who run this program smoothly. This program has undoubtedly helped seniors improve their English learning skills and simplified their daily lives by helping them manage their banking needs by reading, understanding, writing, and signing their own forms. They can communicate on the telephone with ease! They are now able to communicate with their grandchildren effortlessly, who have been born and brought up in the US. They can count currency helping them shop and be independent. They understand and watch regular TV programs. If you are interested in enrolling in this program, please feel free to call us; Naperville -
630-705-1208
, Niles -
847-824-9414
, Schaumburg -
847-306-7423
for further information.
MAFS "Memory Café" also known as "Comfort Me Café" program is currently in its 2nd year. Memory Café is a wonderful, welcoming place for individuals with dementia or other cognitive impairment. In this program, individuals participate in a variety of activities like memory games, crafts, music, painting and motivational speeches with family member or caregivers. Memory Café is beneficial not only to those affected but to the caregivers as well. It is not just a place to just "drop off" your loved one for a while, but also a way to enjoy activities with them as a break from the normal routine. They can simply enjoy the company of those with similar things in common. Activities are varied but tend to focus on the pictures that are apt to cause one to reminisce about times gone by. That "connection" to the past can be as comforting as it is medically beneficial. Please benefit by registering for this program by calling,
847-306-7423
if your parents or your loved ones need help! We meet every fourth Wednesday of each month at 1421 S. Roselle Road, Schaumburg, IL.
Join Our Education Program