AgeOptions is a nonprofit organization connecting older adults and those who care for them with resources and service options so they can live their lives to the fullest. Since 1974, our mission has been to sustain and promote independence for older persons in their own homes and communities. As the Area Agency on Aging of suburban Cook County, Illinois, we advocate, plan, coordinate and fund services for older adults. Together with a network of community-based senior service organizations, we connect residents with vital services such as information and assistance, community dining programs and home-delivered meals, housekeeping help, employment services, access to benefits and support for family caregivers.

The agency was founded as the "Asian Health Coalition of Illinois" back in 1996. Up till 1999, it was run by a volunteer Board and gained visibility in the AAPI community for its annual health conferences and health screening fairs targeting low-income, limited-English proficient clients in Chicago. In 1999, the agency was successful in getting a grant from the Illinois Department of Commerce and Cultural Affairs to hire its first full-time Executive Director. Since that time, the agency has shortened its name to the "Asian Health Coalition" or AHC and has streamlined its focus to building strong and innovative health promotion programs in Asian communities throughout the metropolitan Chicago area. Success for AHC in capacity bulding means eventually being able to hand over the programs to the local community organizations once the program reaches a sustainable steady state.

Low Income Home Energy Assistance Program (LIHEAP) is designed to assist income-eligible households with energy services, in the form of a one-time benefit payment to the utility companies that is applied directly to the household's energy bills. The amount of the payment is determined by income, household size, and fuel type. Please call the Energy Services Hotline for more information.

Chicago Department of Family and Support Services ("FSS") provides a variety of social, educational and recreational activities and programs for the senior community throughout Chicago. In addition to programming provided by FSS, provided below are links to citywide Services, News, Alerts, and other Supporting Information that may be useful for seniors – provided by departments all across the City.

CLESE is committed to a vision of equal access to services for all elderly, regardless of ethnicity or language. As a coalition, CLESE works to increase awareness of the needs, rights, and unique contributions of limited-English-speaking elderly and the community-based organizations that serve them. CLESE promotes understanding, sensitivity, and insight into culturally diverse communities. CLESE is a resource to ethnic agencies by providing assistance and information. Fifty four community-based ethnic organizations can be reached by contacting CLESE.

DuPage Foundation is DuPage County's philanthropic leader. DuPage County residents and organizations with a desire to make a difference and provide impactful support can realize their unique charitable goals and foster key partnerships to address critical issues affecting the local community and beyond through DuPage Foundation. The goal is to raise the quality of life throughout DuPage County.
DuPage Senior Citizens Council

The DuPage Senior Citizens Council (DSCC) is a not-for-profit 501(c)(3), volunteer driven organization. Since 1975, DSCC has been providing a variety of programs and services to help seniors live safely in their homes and provide them the opportunity to maintain their well being. As a proud member of the Meals on Wheels Association of America, DSCC is the Meals on Wheels provider for all of DuPage County. Our Mission: The DuPage Senior Citizens Council initiates, delivers, monitors, and coordinates services that promote the ability of older persons to live their lives in dignity.
Jesse White, Secretary of State

The Illinois State Library and Secretary of State and State Librarian Jesse White are committed to providing adult literacy program services that will enable Illinois citizens to fully participate in their family, work and community roles. To this end, the State Library's Literacy Office administers the Adult Literacy grant programs that provide basic adult literacy instruction to enhance reading, writing, math or English proficiency for the targeted program participants.

The Medtronic Foundation focuses on expanding access to healthcare for the underserved worldwide and supporting healthy communities where we live and give. Making the world a healthier place is a lofty goal, especially when barriers to accessing affordable, quality healthcare exist everywhere. But it's a goal Medtronic takes very seriously. Through the Medtronic Foundation, and our partners and programs, we endeavor to address diverse needs in different parts of the world by: Expanding and improving healthcare access, especially in underserved communities. Enabling patients with chronic illnesses to manage their conditions and use their "extra life" to advocate for others in need. Encouraging every one of Medtronic's 85,000 passionate and generous employees to donate time, skills, and resources to our Foundation-sponsored programs in their communities.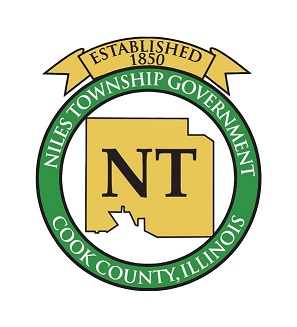 Among the most ethnically diverse townships in the state and country, Niles Township further distinguishes itself by celebrating that diversity and creating a respectful and welcoming home to all. Many Niles Township residents come from places all over the world, bringing with them rich traditions and celebrating holidays of great importance to them. We celebrate along with our neighbors, sharing the meaning of holidays observed in Niles Township.
Northwestern University Fienberg School of Medicine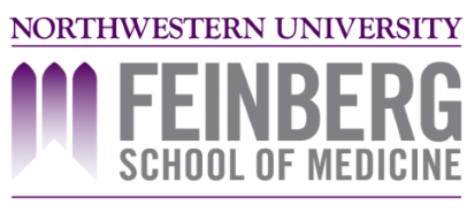 The seed grant program offered through the Alliance for Research in Chicagoland Communities (ARCC) is one of several sponsored by NUCATS and the IPHAM Center for Community Health. This seed grant program seeks to: Increase the number and build the capacity of community-engaged research partnerships and projects between Chicagoland communities and Northwestern University academic teams Foster the development of community-engaged research proposals for external funding Support the dissemination and implementation of research findings in communities that contribute to community health.